Jovyatlas has been an established provider of innovative and reliable energy systems for over 75 years. As a member of Jacob Waitz Industrie GmbH, we develop forward-thinking solutions for our customers. Worldwide.
Hand-crafted systems - made in Germany
While more and more manufacturers are outsourcing production to other countries, we remain committed to our "Made in Germany" seal. We manufacture almost all of our products and parts ourselves in our 8300 m2 facility.
This means that we can provide our customers with products that meet consistently high quality standards.
History
JOVYATLAS was founded on 1 December 1945 by Dr Richard Jovy. The first products manufactured by the company were rectifiers for cinemas, frequency converters and inverters. UPS systems and backup power supplies were added to the company's product range at a later stage.
JOVYATLAS has a well-established commitment to innovation and pioneering development.
Over its 75 year history, JOVYATLAS has grown to become a global company.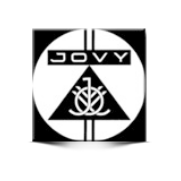 The company DR.-ING. JOVY is the legal predecessor of JOVYATLAS GmbH. The company was set up as a sole proprietorship on 01/12/1945, added to the commercial register in 1948 and converted into a GmbH in 1960.
EUROATLAS became a majority shareholder in DR.-ING. JOVY GmbH on 04/05/1979. The company was renamed JOVYATLAS SPECHT Stromrichter GmbH and began doing business with the acronym JAS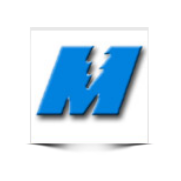 JOVY-ATLAS SPECHT Stromrichter GmbH was sold to the American group MagneTek in June 1989. JOVYATLAS became a 100% subsidiary of the MagneTek group through a German holding company, and started doing business under the name MagneTek JovyAtlas GmbH.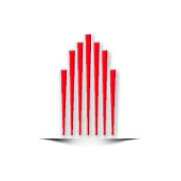 In 1994, JOVYATLAS was acquired by the Carlyle Group and renamed JOVYATLAS Elektrische Umformtechnik GmbH. JOVYATLAS was part of the Power Paragon Group, which was acquired in 1997 by SPD Technologies.
Following the sale of SPD Technologies to global US group L3, JOVYATLAS was part of L3's Marine & Power Systems division between 1998 and May 2015.
In June 2015, the entirety of L3's MSI group was sold to the Finnish Wärtsilä Group.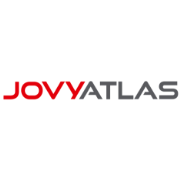 On 01/10/2020, Wärtsilä sold JOVYATLAS to its industrial holding company Jacob Waitz Industrie GmbH in Kassel. JOVYATLAS was renamed JOVYATLAS GmbH at that time.
Location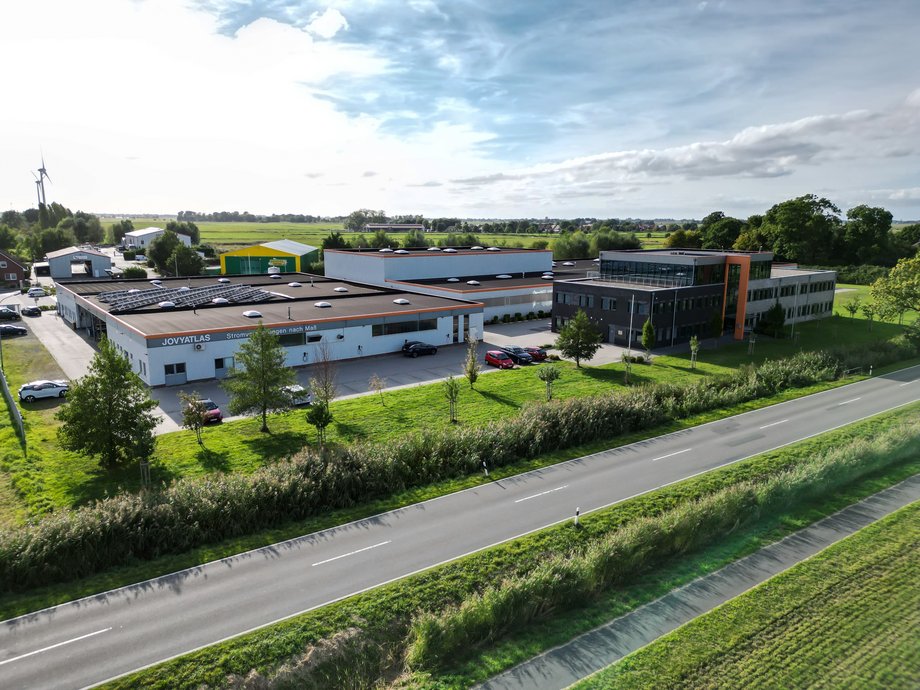 JOVYATLAS GmbH
Fennenweg 4
26844 Jemgum
Germany
JOVYATLAS has been based in the district of Leer in East Frisia near the Dutch border ever since the company was founded in 1945. This location provides our employees with a high quality of life, along with excellent transport links for our company. We are close to the airports in Nüttermoor, Bremen and Groningen. Leer also has excellent links with the Deutsche Bahn rail network.
When the company ran out of room for its production facilities, JOVYATLAS decided to expand outside of Leer. In 2003, the company outsourced its resistor production to the Soltborg industrial park in Jemgum. In 2010, the company moved its materials warehouse to a hall in the "Am großen Stein" industrial park due to a lack of space. Splitting the company into three different locations was always expected to be a temporary measure. In the very same year, the company put a plan in motion to bring all three areas back under one roof and build new facilities.
In 2014, the company moved into its new UPS system manufacturing facility in Jemgum. The site also has an integrated warehouse and shipping area. Since then, all of the company's manufacturing, warehouse and test facilities have been based in Jemgum. When the new administration building was completed in 2015, JOVYATLAS left its headquarters in Leer and completed its moved to Jemgum. The company's facility covers a total area of 8,300 square metres, comprising the new office building (1,300 m2), the new manufacturing facility (4,800 m2) and the existing resistor production hall (2200 m2). JOVYATLAS has plenty of room to expand into as the entire site covers an area of approximately 23,700 m2. The new buildings use cutting edge manufacturing and logistics technology to maximise efficiency. A new test facility with solar panels and an energy recovery system has significantly improved the company's carbon footprint.
Partners in the group
Throughout our company's long history, we have established an extensive network of trusted partners which we work with on projects.
POLYMA Energiesysteme GmbH
Polyma provides solutions in situations where power networks are unavailable. They provide a comprehensive range of power supply services for utility companies, the water industry and disaster response and emergency power applications.
UNIFLEX-Hydraulik GmbH
UNIFLEX is an expert in systems used to manufacture and process hose lines, with a focus on hydraulic presses and peripheral devices.

JWS | Jacob Waitz Support GmbH
Jacob Waitz Support GmbH provides a wide range of servicing solutions to the Freiherren Waitz Group, and focuses on management and controlling.

Lindner & Müller Industrie-Elektronik GmbH
Lindner und Müller also manufacture uninterruptible power supply systems. The company was established in 1994 by Bernhard Lindner und Wolfgang Müller and make up the group's UPS task force in partnership with JOVYATLAS.
| | |
| --- | --- |
| Established: | 01/12/1945 |
| Object of the company: | Manufacturer of UPS systems, rectifiers, inverters, resistors |
| Number of employees: | 125 |
| Revenue in 2022: | € 19.544 million |
| Address for suppliers: | Fennenweg 4, 26844 Jemgum, Germany |
| Telephone: | +49 4958 9394 0 |
| E-Mail: | sales@jovyatlas.de |

The purpose of our quality management system is to ensure that we provide tailored products which meet the needs of our customers while also maintaining and improving customer satisfaction. The main objective of everything we do as a company is to provide high-quality and reliable products which meet all of the needs and expectations of our customer base.
Our customers and partners are entitled to the peace of mind that comes from knowing they are dealing with an organisation that values quality. We are also committed to consistently improving the quality of our products and services. That is why we are DIN EN ISO 9001:2008 certified. In 1995, JOYVATLAS became one of the first companies to voluntarily apply for certification. Ever since then, annual surveillance audits and certification measures have ensured that our QM system is maintained and improved on a continuous basis. Our commitment to quality also sets us apart from the competition. Our customers can rely on the services we provide at every stage of a product's life cycle. - Customer satisfaction is our top priority.
Would you like to find out more?
If you would like some more information about our extensive product range or have any other questions, just get in touch - we will get you the help you need.
Contact
Important information
24/7 SERVICE HOTLINE
Important Information
Dear visitors to our website, dear customers,
On October 2nd an 3rd, our company is closed because of a national holiday.
But of course our service support is always available 24-hours.
SERVICE HOTLINE
▶ TEL +49 (0) 4958 9394 – 415
▶ TEL +49 (0) 491 9922615