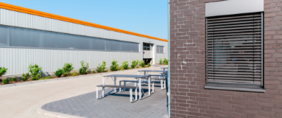 JOVYATLAS is on Christmas vacation
Christmas is just around the corner, time to pause for a moment and reflect on the current year...
Important information
24/7 SERVICE HOTLINE
Important Information
Dear visitors to our website, dear customers,
On October 2nd an 3rd, our company is closed because of a national holiday.
But of course our service support is always available 24-hours.
SERVICE HOTLINE
▶ TEL +49 (0) 4958 9394 – 415
▶ TEL +49 (0) 491 9922615