JOVYATLAS has been a source of innovative ideas and reliable products for the global market for more than 70 years. Our success is driven by our employees - people who are ready to face new challenges head-on every day and are totally committed to seeing our company grow. As an expanding company, we are always interested in hearing from well-qualified applicants. Are you looking for a new challenge in an interesting field? Then JOVYATLAS is the right choice for you. We provide the following benefits:
flexible working hours with the possibility of working remotely
a pleasant work environment
a modern workplace
ergonomic workstations
a balanced onboarding programme
Employee fitness programme provided by Hansefit and an environmentally friendly e-bike leasing scheme
Discounted lunch, ice cream and coffee options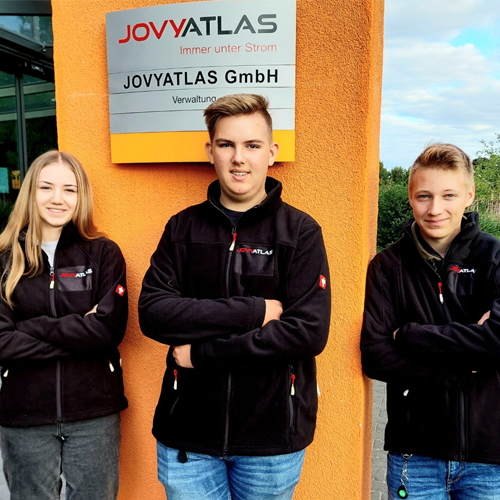 Training
If you are a driven and ambitious person looking to get started in a career with opportunities for progression, then JOVYATLAS is the right choice for you! We provide our staff with a wide range of opportunities for personal development. Our company has a long tradition of excellence in training. A large number of employees who first learned their craft with JOVYATLAS are still playing their part in our company's success today.
As at 01/08/2022, JOVYATLAS GmbH is looking for trainees in the following areas:
Warehouse logistics expert

Electronics technician for industrial systems - position filled

Industrial clerk - position filled

Construction mechanic - thin sheet metal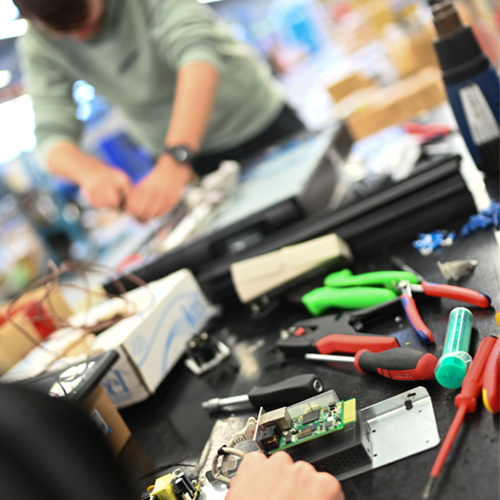 Internships
We are a global company with a wide range of internships available for students and school pupils interested in becoming technicians or electrical engineers. To find out more about our extensive range of products and services, have a look at our website. JOVYATLAS GmbH is a particularly interesting place to do an internship or write a dissertation. If you would like to join us for a practical phase as part of your degree programme, you will need to have completed your basic studies first. You should expect your placement to last for six months.
Please get in touch with us by email or telephone before you send us a written application. Due to the high number of applications that we receive, please don't send us an application before we respond to your initial enquiry. Please note that we will not able to return unsolicited applications because of how many applications we receive.
Internship for secondary vocational schools - year 11 (year-long internship) - electrical engineering or thin sheet metalworking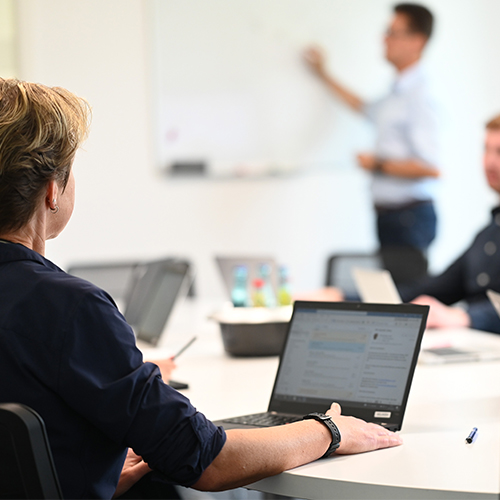 Studies
We are looking for outstanding graduates who want to get their careers going at JOVYATLAS. Because most of our products are designed and engineered to meet the specifications of our customers, we need a large number of highly-qualified applications who are interested in taking on a challenging and varied role. If you are committed and motivated, full of ideas and ambitious, you would be a good fit!
Would you like to find out more?
If you would like some more information about our extensive product range or have any other questions, just get in touch - we will get you the help you need.
Contact